Pick a date
Available tickets
Chosen day
Opening hours
Every day from: 12.00–16.00
Ticket prices
From 150 NOK to 220 NOK
Children under 6 years old free of charge
Visiting address
Norsk Industriarbeidermuseum
Vemork, 3660 Rjukan
TUNGTVANNS-KJELLEREN
80 years after one of the world's most renowned military operations, you are invited to a soul-stirring and interactive new exhibition in the Heavy Water Cellar.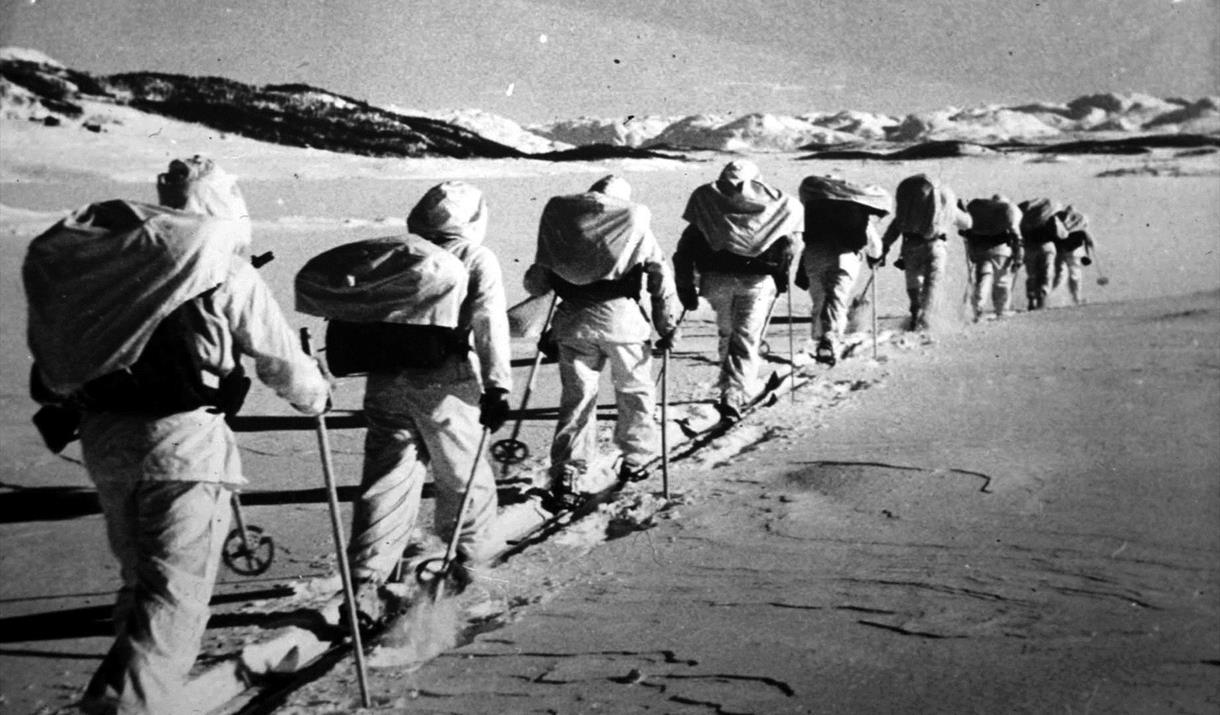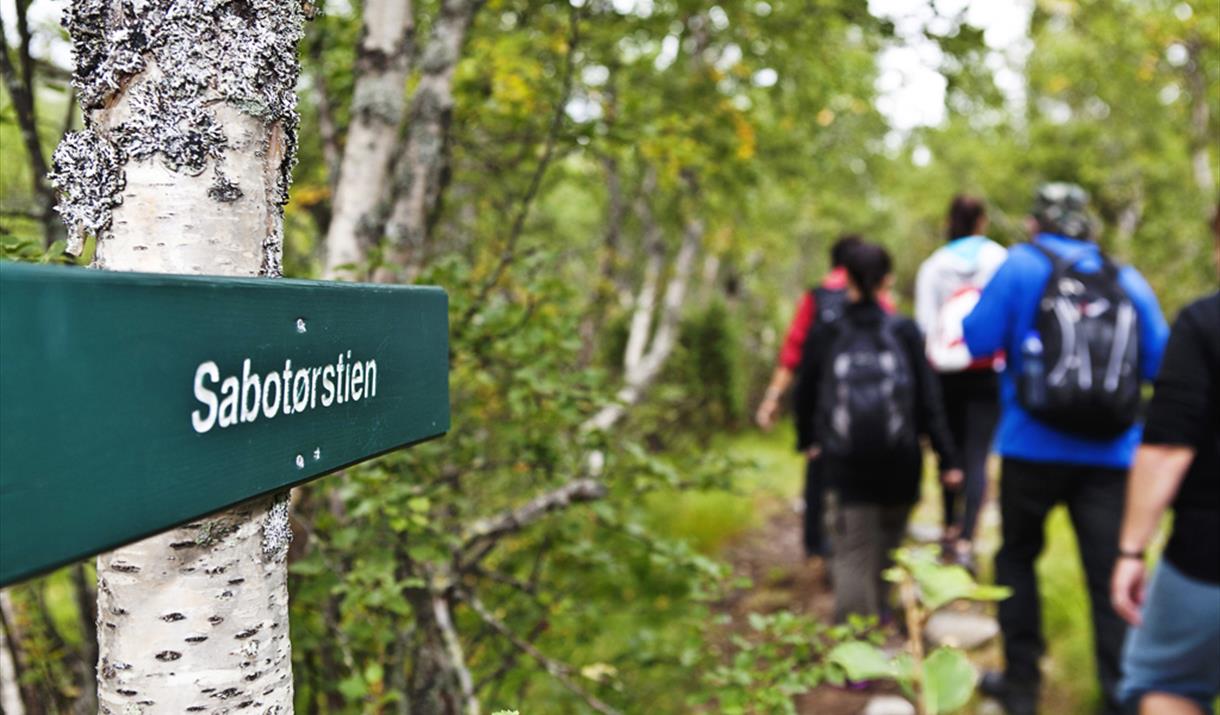 30. September–15. October 2023
The Saboteur's Trail is an 8-kilometer long path that begins at Rjukan Fjellstue and ends at Vemork Power Station. Along this trail, you will follow the same path as the saboteurs did on the night of February 28, 1943. From June to August, we offer daily guided tours that take you through the exciting route of Operation Gunnerside.
From the power station to world heritage
The story of Vemork is a tale of people, mechanical power, struggle, and culture. It is an industrial adventure featuring both heroes and the everyday workers in leading roles.
Experience what was once the world's largest power station, now listed as a UNESCO World Heritage site as part of the Rjukan-Notodden Industrial Heritage. Norway would never be the same without it.
Vemork for everyone!
With over 50,000 visitors each year, Vemork has been recognized as a Travellers' Choice destination on TripAdvisor. It has also been awarded the prestigious Olavsrosa for providing experiences of exceptional quality. A visit to Vemork is suitable for everyone.
Whether you want to delve into Norwegian industrial history, learn more about Norwegian war heroes and international wartime history, appreciate beautiful and breathtaking nature, have a passion for architecture, have an interest in history, curious about everyday life in the past, or seeking an exciting day for the whole family – Vemork is the place to be.
«This was one of the most interesting things that we did in Norway»
The machine hall
Witness firsthand the majestic space, turbines, and generators that once formed the pulsating heart of the world's largest power station. Let yourself be inspired by the grandeur of the hall and imagine what it was like to spend everyday in a structure like no other.
Les mer
The World Heritage Center
From a poor farming community to a prosperous welfare society, and later included in UNESCO's World Heritage List. The story of Rjukan and Notodden is often referred to as a modern-day fairy tale, but one that actually happened. At the World Heritage Center, you will discover why.
Sam and Sara – The Industrial Adventure
Join Sam and Sara on a fun and educational journey. These two adventurers are illustrated by Øistein Kristiansen, known from "Øisteins Blyant" (Øistein's Pencil). Let the younger ones delve into the fascinating history of Rjukan-Notodden Industrial Heritage in a way tailored for children.
Bli kjent med Sam og Sara her
Vemork – a part of the Norwegian Industrial Workers Museum
The Norwegian Industrial Workers Museum (NIA) was founded in 1983. Its purpose is to manage and convey the unique local history of hydropower, industry, and society. Each year, we welcome nearly 100,000 visitors to our 7 locations.
NIA consists of Vemork, Telemark Kunstmuseum, Rjukanbanen, Heddal Bygdetun, Tuddal Bygdetun, Tinn Museum, and Krokan.
In addition to these visitor sites, NIA has significant activities related to the management of over 110 cultural-historical buildings, 2 large vessels, several quays, a vast art collection, archives, photographs, and collections within our fields of expertise.